CREATIVE DIRECTION | BRANDING | CAMPAIGN DEVELOPMENT | ANIMATION
Developing the global HotelsCombined brand
HotelsCombined is the world's leading hotel price comparison website available in 42 languages and with over 300 million yearly visitors. They've got a laid back & agile start up culture with technology at its core.
Since starting to collaborate with Supervixen and their general rebrand, HotelsCombined have experienced 105% increase in leads, 63% increase in bookings and 32.5% revenue growth.
How it all started ...
In 2014, we were approached to assist in the visual aspects of their evolving brand identity. It involved finalising their new logo which entailed a universal symbol with a global appeal.
At around the same time we were also asked to design a completely new asset for their brand that resembles the logo. A moveable 3D character.
Following an in depth design process with over 40 character designs ... Max was born!
He maximises the booking experience

He reflects the lean and agile tech start up culture he was born into

He's a focused problem solver

He's reluctantly cute
HotelsCombined on TV
Max's first ever TV commercial "Getting Ready" - directed and produced by Supervixen.
Max's debut kicked off with a global TVC titled "Getting Ready"
Since then Max's influence has been developing and crossing channels in numerous markets around the world ...
Supervixen being HotelsCombined's primary partner for
Direction & production of further TV and web campaigns involving CGI Max

Max's ongoing character development and everything that involves him

Design & Brand Identity work for HotelsCombined
Banners, content, and animations for web.
Some examples of web banners and other content that was designed for HotelsCombined's various
international online marketing efforts, sponsorships and partner communication around the globe.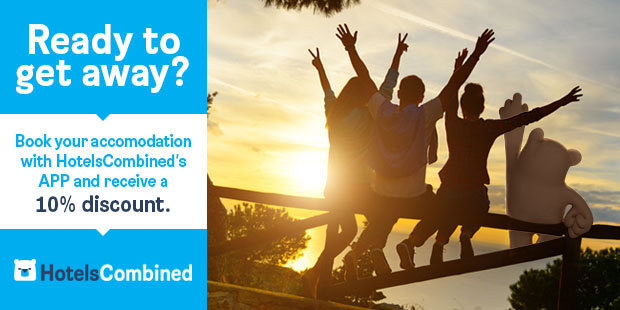 Creatives for TV and Online Media
Exploring emerging technologies with Max
To keep Max's character viable as an active asset in as much of HotelsCombined's often reactionary online content as possible,
we've been researching new animation methods that embrace the latest in technological advances. Ultimate aim is to build
a system that can create a platform for future applications online. Potential applications could be Augmented Reality (AR), like "Pokemon Go", or Virtual Reality (VR), both of which are hot topics right now given the rise of new technologies and cheap hardware with capabilities to execute such experiences. A simple smart phone application can give users an experience that integrates Max, or anything HotelsCombined would like to put forward, right in the hands of all of their users.
3D:
George Psomas
Ashley Ross
Lars Magnus Holmgren
Production Studio:
SUPERVIXEN STUDIOS
Agency:
SUPERVIXEN STUDIOS
Client:
HotelsCombined
Directors:
Morten Rowley
Daniel Bavell
Producer:
Ian Johnson