ART DIRECTION | CONCEPT DESIGN
For the TVC showcasing the Toyota Prius, we were approached to help design and create a futuristic world that took design queues from the remake of Disney's remake of TRON.
As Art Directors, we defined the overall visual aesthetic, with particular focus on tunnel and bridge design and ethereal energy trails and lighting.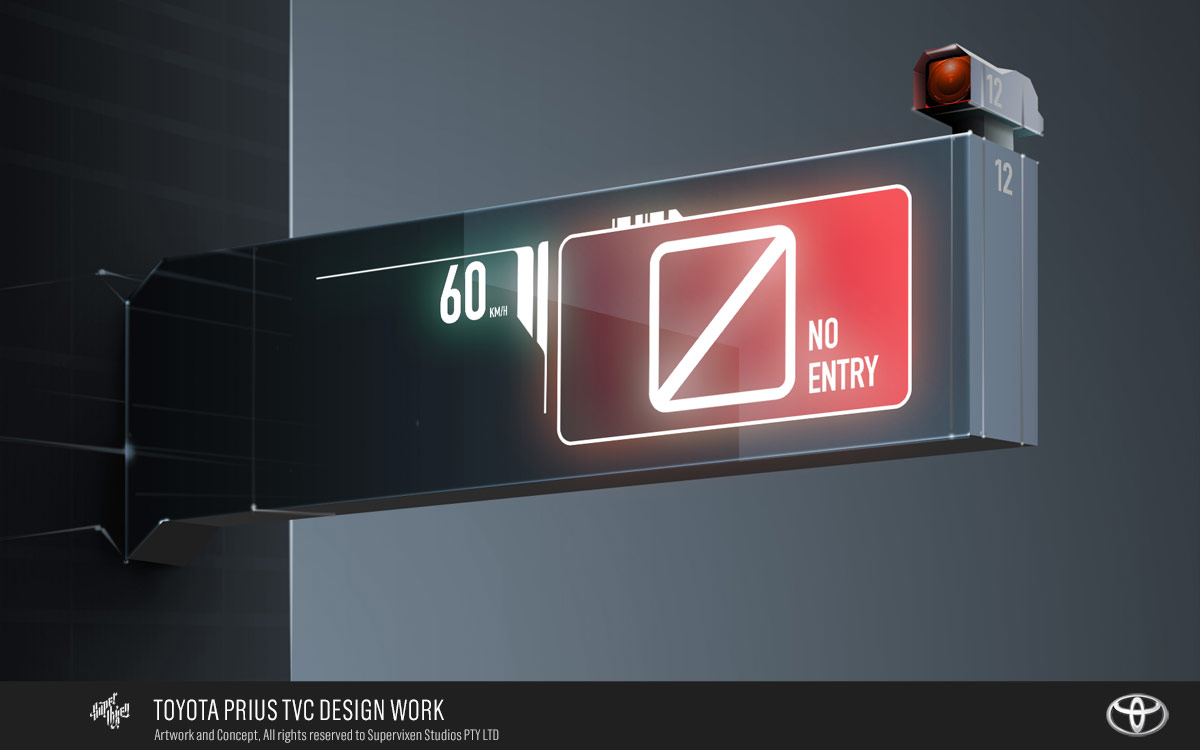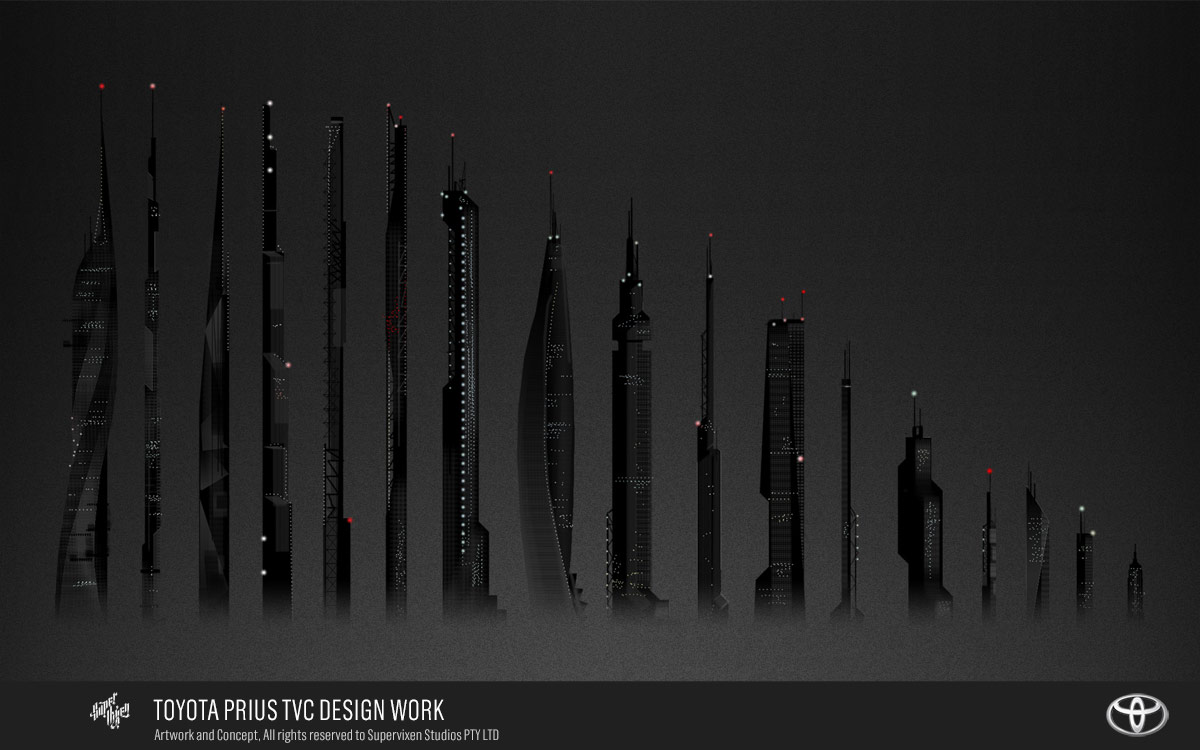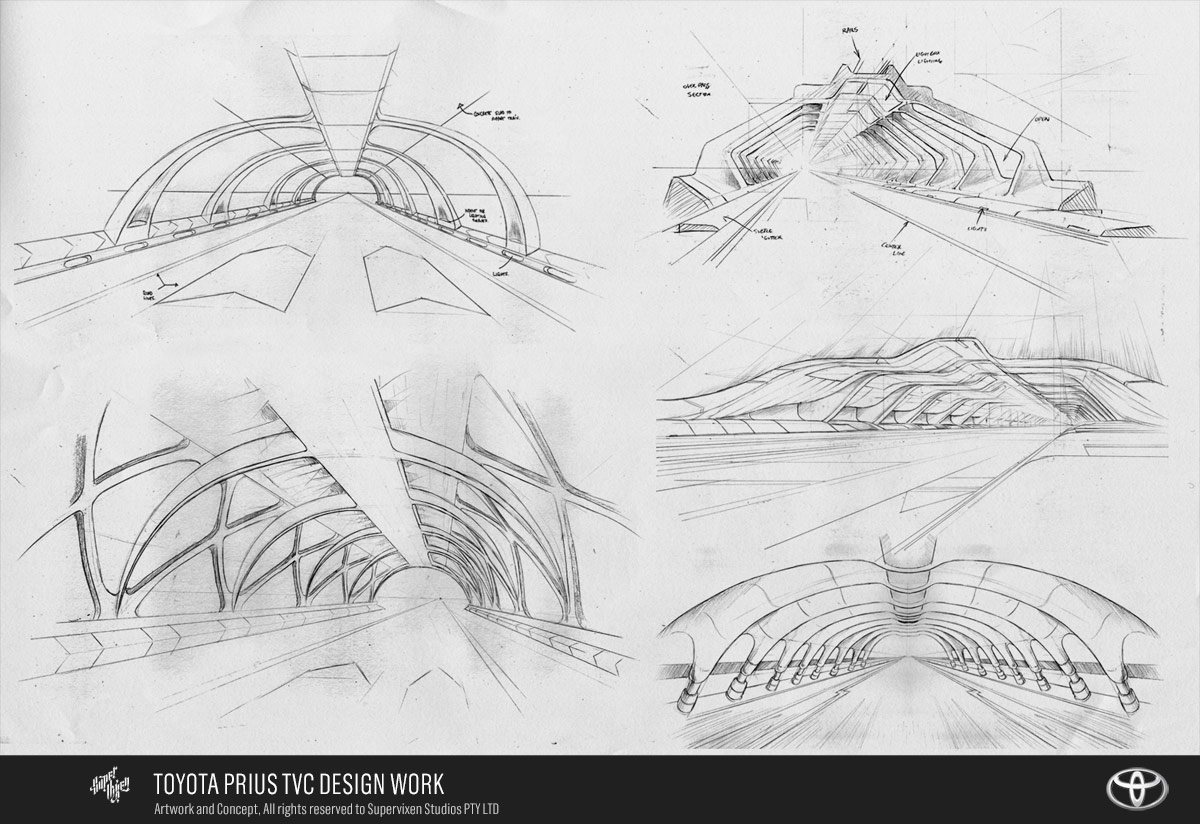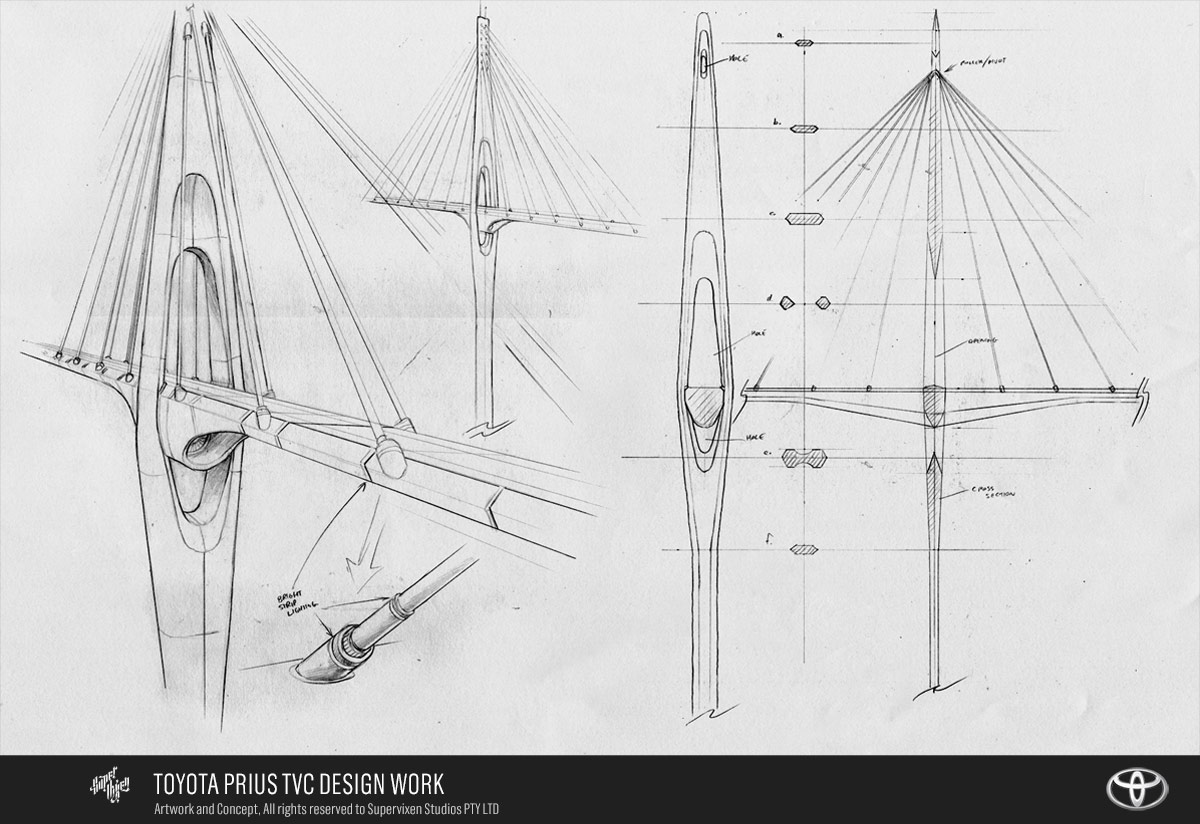 Designing The World
As we were Art Directing this spot, we were following the lead of both the Director and the Agency involved to create a world that took visual queues from the latest TRON film. With this in mind, we created the following style frames that help convey this approach
As there were key landmarks featured in the TVC, we took the time to create some conceptual sketches of both the tunnel and bridge structures. In terms of building design, we wanted to create a formula of building design that would help assist the budget. This was achieved by creating a series of building shapes that when rotated and scaled, would create the illusion of a series of different and unique architecture.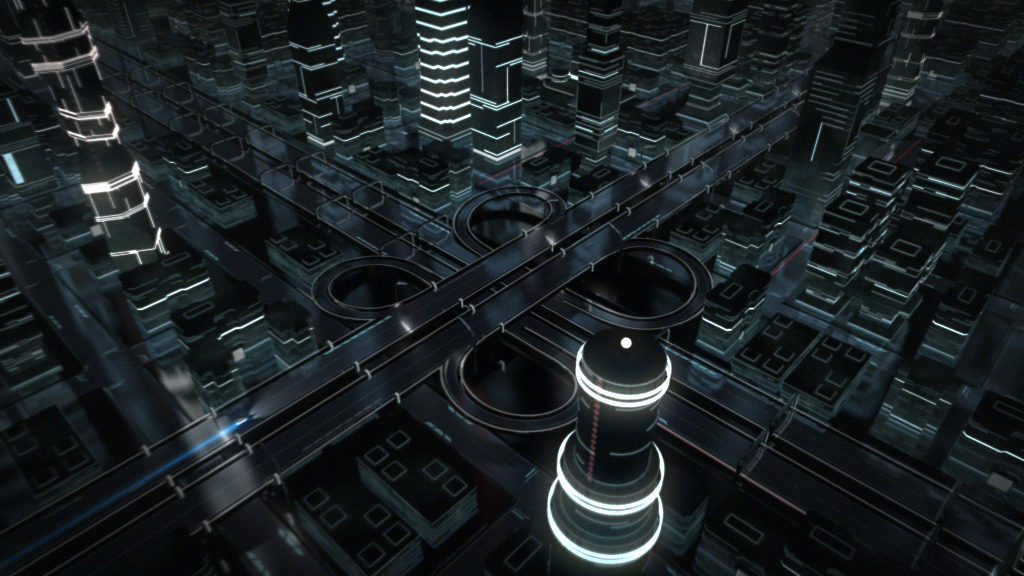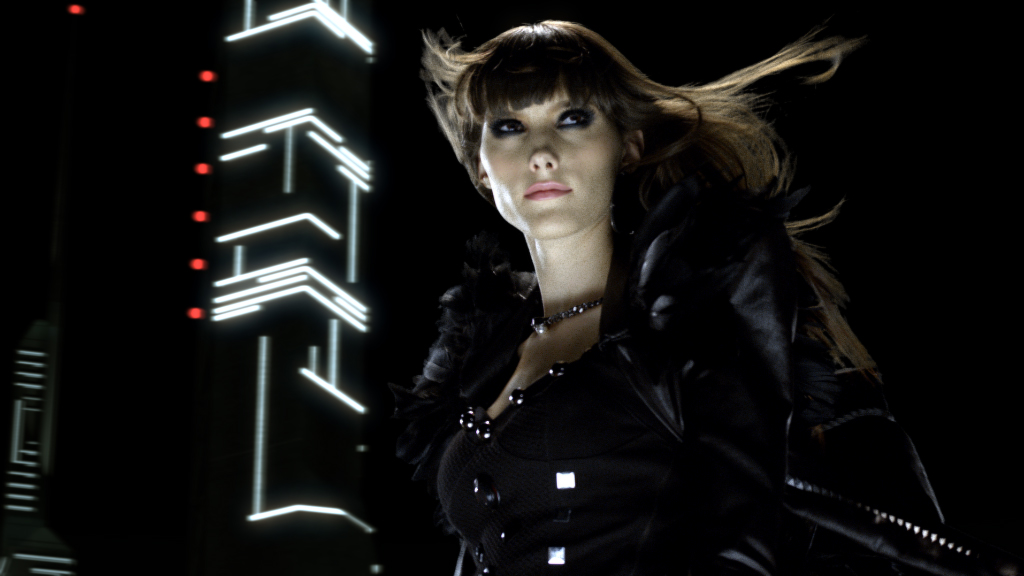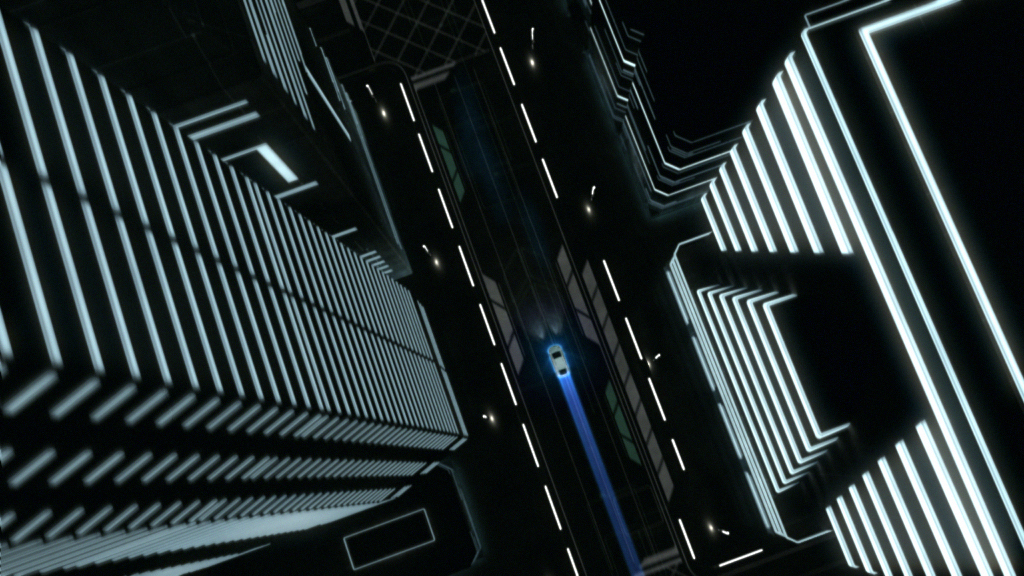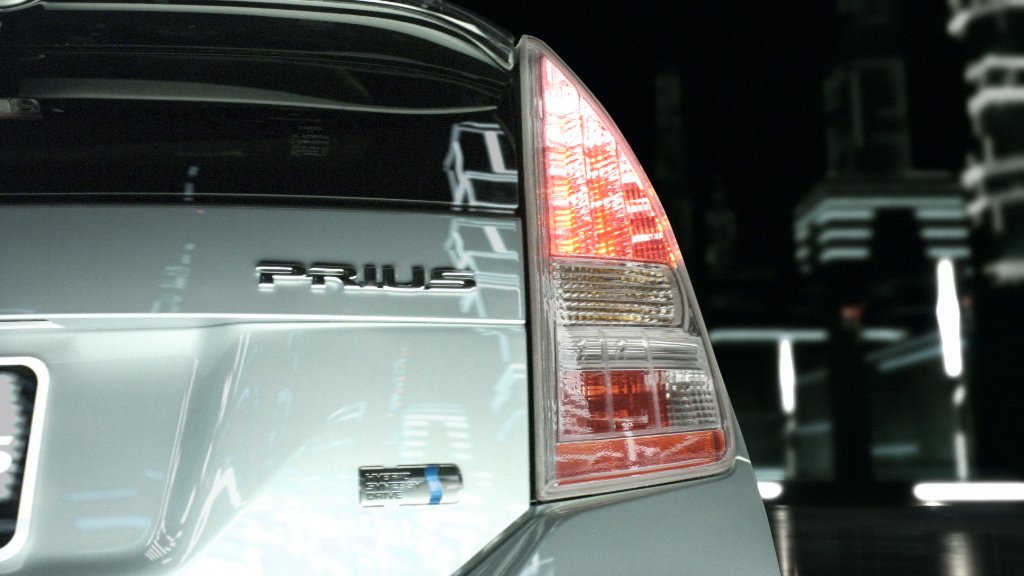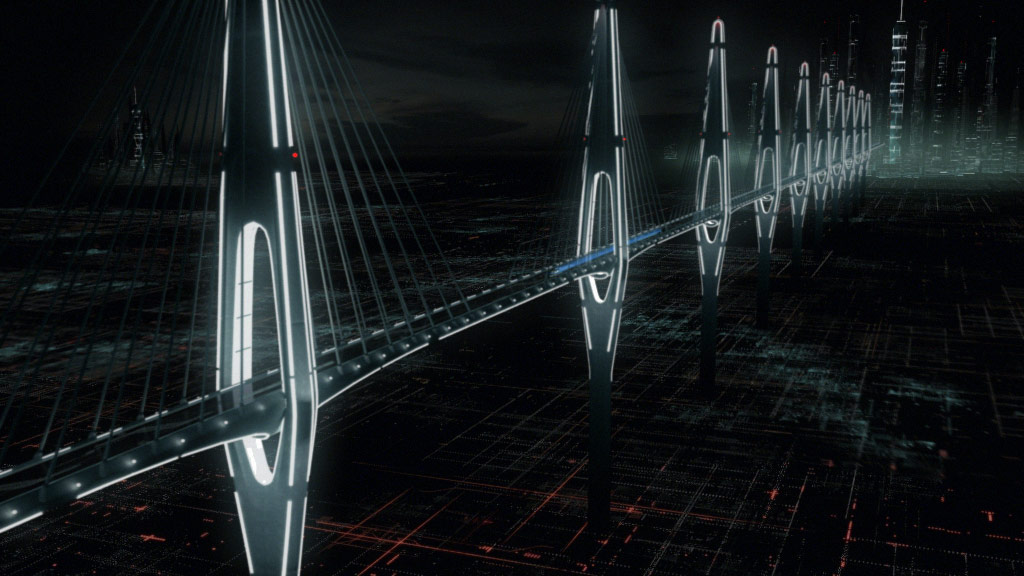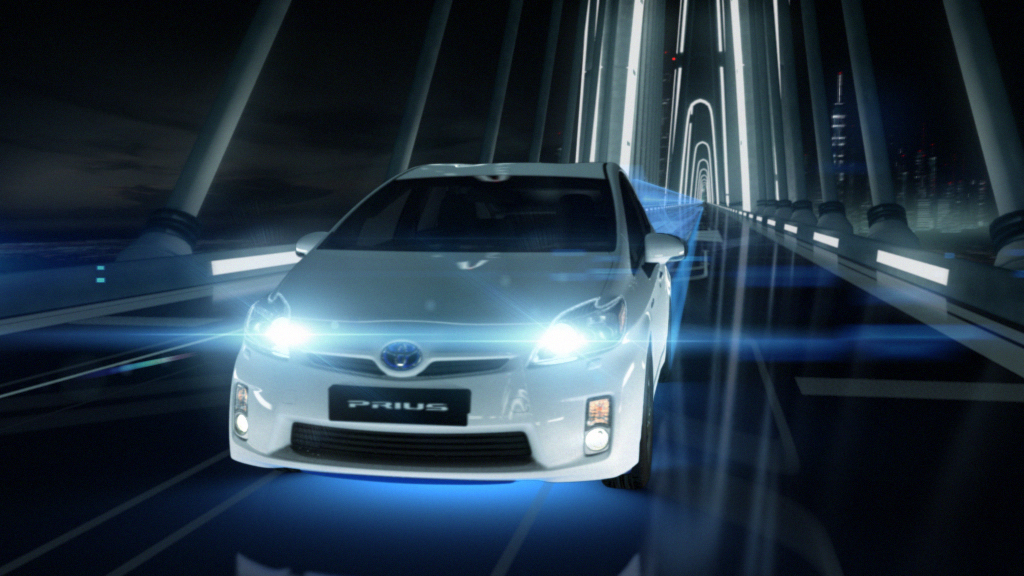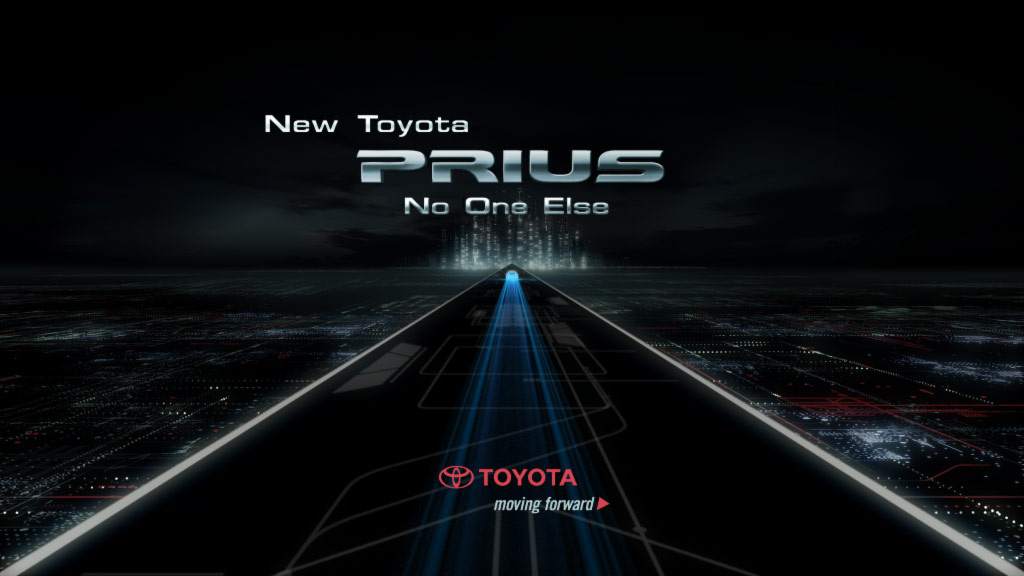 Client:
Toyota
Art Direction:
Morten Rowley
Daniel Bavell
Production Studio:
Fin
Producer:
Anya Kruzmetra